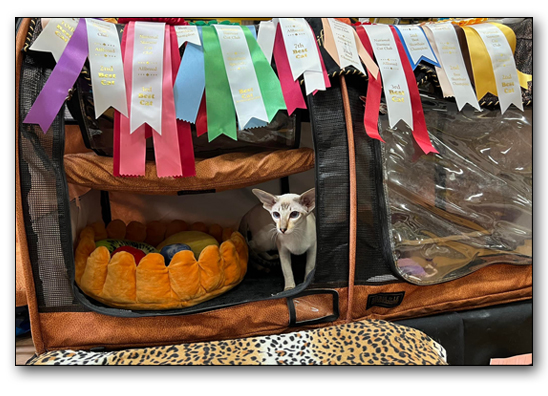 GC, RW Katsmith Maybelline of Thafong
New grand champion Thaifong Witch Ever, seal point female.
We are also showing Katsmith Paco Rabanne of Thaifong, chocolate lynx point male (see photo on Boys page) soon)
Alexy Andros of Thaifong, seal point male.
Copyright © Thaifong, Virginia Wheeldon.
All photographs are copyrighted by the individual photographers.
Site Designed by
ShowCatsOnline.com
and Maintained by Virginia Wheeldon
Background Graphic by Invidia.